Over the past five years, I have served as Director of Graphic Design for U.S. based agency, Polymath Innovations. During this time I have had the opportunity to develop many new brands, reinvent others, design websites, mobile apps, web apps and more.
Below you will see some of the work I did specifically for the agency as they too were inventing themselves as a new agency.

This was done as a series to help clients understand the process and what all is involved in a given discipline. I developed unique designs for Branding, Web Design, Graphic Design, Animation, Video and Strategy.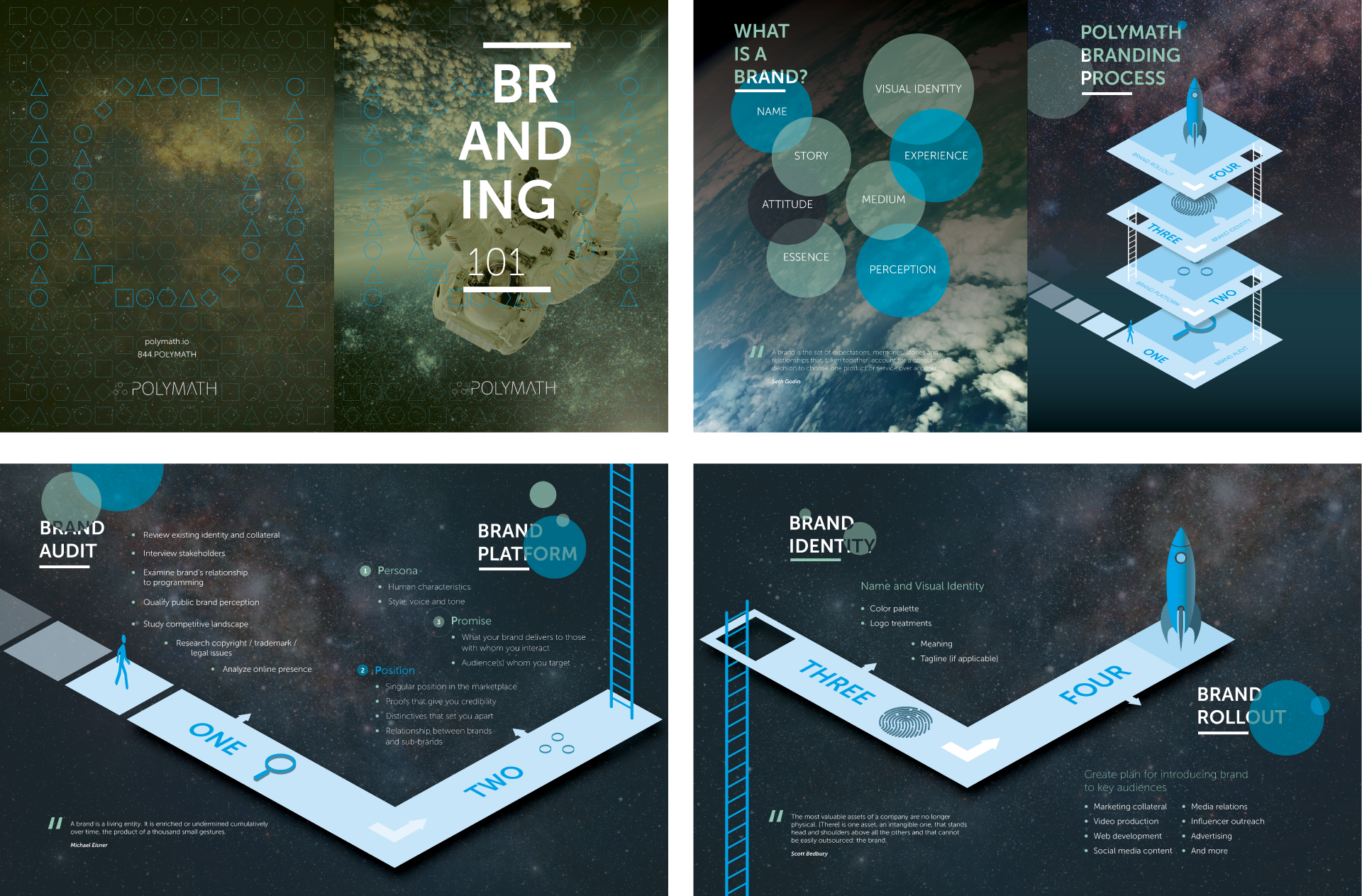 This is a design that has not been implemented. I often find myself wanting to create something new and exciting for clients without being given a budget or being asked. I know this sounds weird, but frankly, I just love to design things.